See different framing suggestions and mock-ups to help you visualize the final result.

Benefit from the expertise of Isabelle and Rebecca, who have been working as Master Framers for over 15 years.
With Atelier d'Encadrement, receive your frame at home, in France and throughout Europe. Protective packaging and transport included.
Isabelle and Rebecca, Master Framers since 2002
Using their expertise craftmanship, they will create frames for you for all kinds of subjects and objects.
All the Atelier's frames are bespoke and are delivered to your home!
Frame an embroidery, a tapestry or a scarf
We will send you a quote and a mock-up of your frame beforehand.
Do not hesitate to contact us to showcase your designs and creations.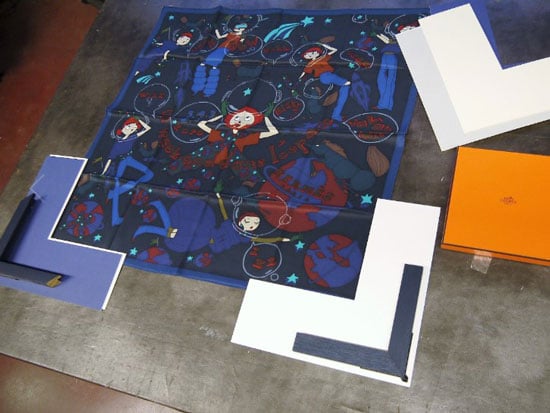 iYour email address will only be used to send you our newsletter and information about Atelier d'Encadrement's activities. You can use the unsubscribe link included in all the newsletters at any time.
REQUEST & QUOTE
We look forward to answering your questions or requests for quotes. Please fill in the fields below and we will answer you as soon as possible.
144 avenue de la Libération 59270 Bailleul – FRANCE
Workshop opening hours:
Mondays: 1:45 p.m. to 5:30 p.m.
Tuesdays to Fridays: 1:45 p.m. to 6:30 p.m.
Saturdays: 9 a.m. to noon and 2 p.m. to 7 p.m.
L'Atelier d'Encadrement
L'Atelier d'Encadrement